About Plevna Downs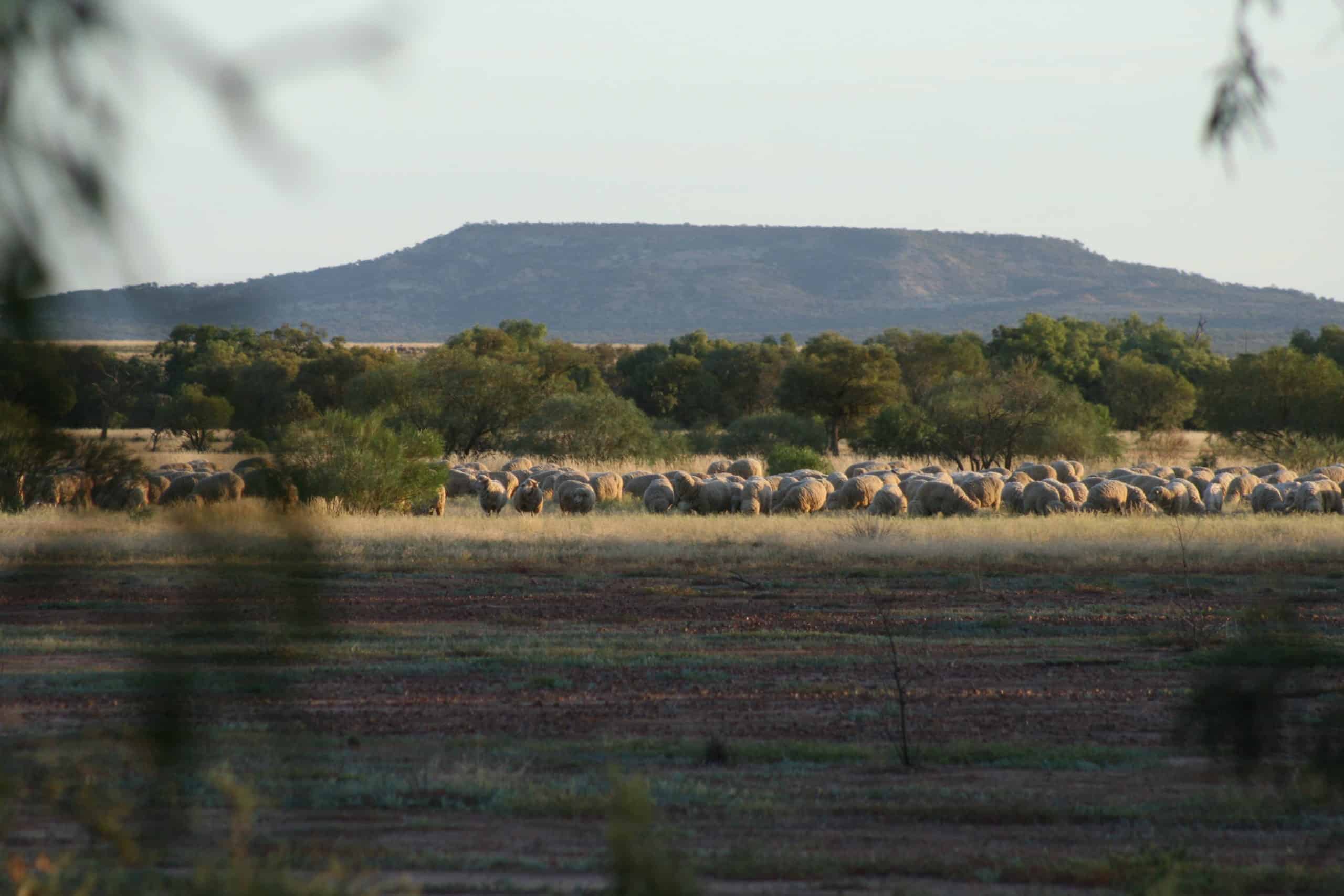 Plevna Downs is situated in the very heart of the renowned Australian Outback, in the Channel Country of Far South Western Queensland. This has proven to be an ideal environment for producing Plevna Downs' products including quality organic wool, sheep and beef (see products).
Plevna Downs Pastoral Company was established in 1937. Four generations of family ownership have created stability for the business and understanding of the land. The property is being managed to ensure the well-being of livestock and to preserve the natural state of the land – whilst producing products to help feed and clothe the world. Creating a viable, successful business requires the continual adoption of new ideas to improve productivity and sustainability.
On farm improvements to water and food accessibility, organic practices, non-mulesing, animal welfare and sustainability accreditations with RWS and SustainaWool, and diversification through sheep and beef meat production, have all been a part of our companies approach to moving with the future.
Our Story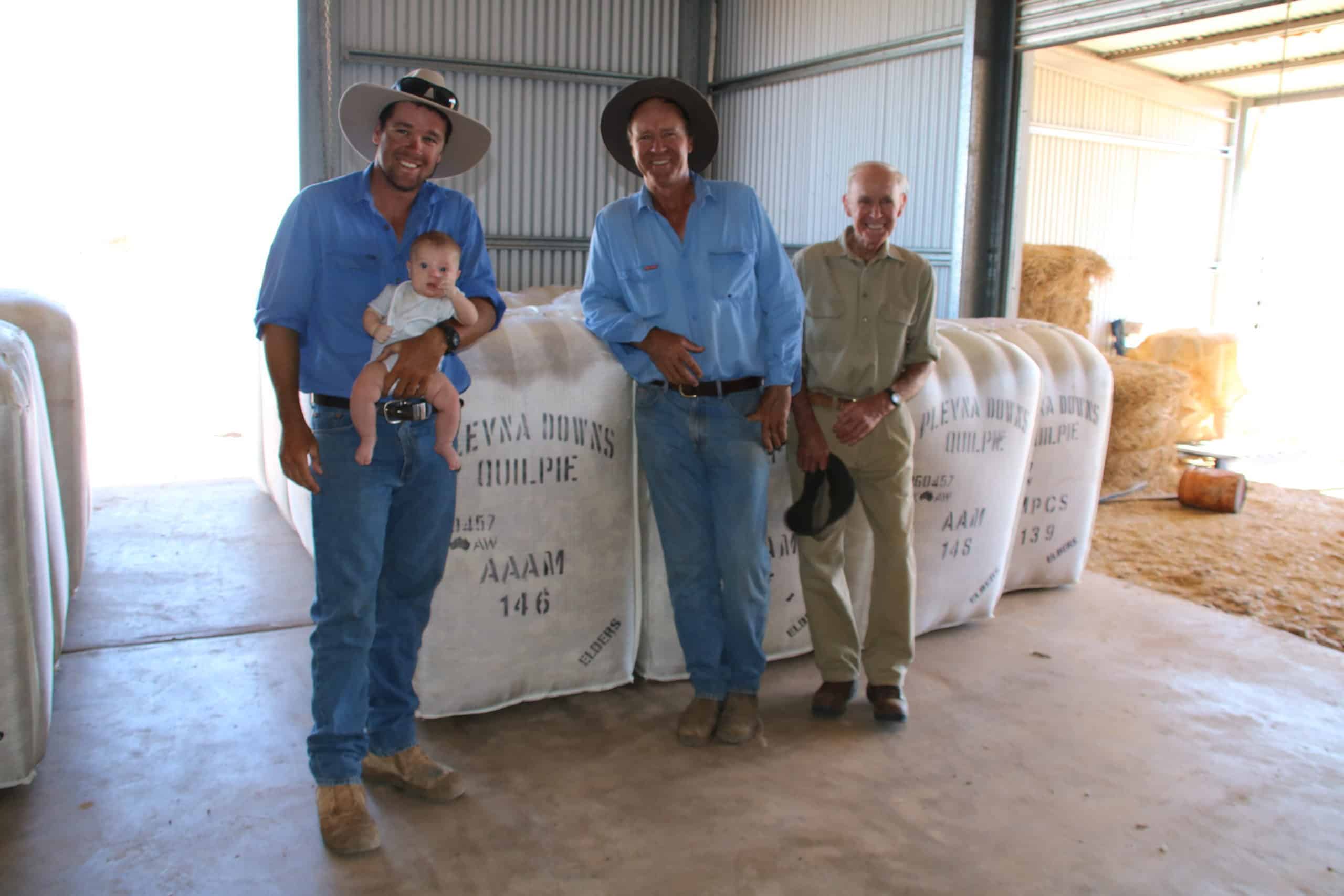 Purchased in 1937 by Bill and Jean Mackenzie, Plevna Downs became the start of a legacy for our family – producing merino wool.
Originally from Victoria, Bill came to the Quilpie area seeking to begin his future as a wool producer. It was there he met his wife Jean Watts and started their family.
Now with the 5th generation of Mackenzies in its infancy – we strive to secure a future for our business – by producing premium products evolving with the needs of our consumers
Plevna Downs originally comprised of 180, 000 acres (72,843 hectares), with one dam and a boundary fence. It took three years before the first income was made – shearing the first wool clip in 1940. Increasing the amount of grazing land to 112, 000 hectares has been crucial to our success, along with implementing various techniques to improve water and food security.
Plevna Downs Pastoral Company has continued to be consistent with the production of high quality products now including organic wool, sheep and beef (see products).
Our Landscape
Set in the downs country at the foot of the McGregor Ranges, Plevna Downs is in a unique position to produce quality organic pure merino wool, sheep and beef. Comprised predominantly of rolling pebbly gibber plains and soft cracking clay soils, the property produces a perfect mix of grazing herbages, grasses and trees in a naturally open to semi-open setting. The large variety of native pastures make up the mixed high protein diet necessary for the production of healthy animals, and thus prime meat and quality organic wool. Interweaving through these productive soils are channels which all contribute to the Cooper Creek river system. These channels run off the McGregor ranges and flood out through the downs country off as little as 20mm of rain, producing a prolific revival of the local flora and fauna.
The rock seen on the gibber plains is only on the surface, with soft soils below. The gibbers provide a magnificent way to slow overland flow of water during rain events, reduce erosion and retain soil moisture for longer periods of time. Providing a contrast of country is the soft deeply cracking soil, in the southern portion of Plevna Downs. Gidgee burr, Salines, Button, Mitchell, Flinders and Katoora grasses, among many other varieties of naturally occurring pastures thrive throughout the property.
The landscape is pristine, arid conditions reduce pest burdens and the geographical isolation from other sheep flocks and cattle herds reduces risk of contamination significantly, allowing us to produce unique, organic, clean fibres and proteins for our consumers.
Products
Organic Wool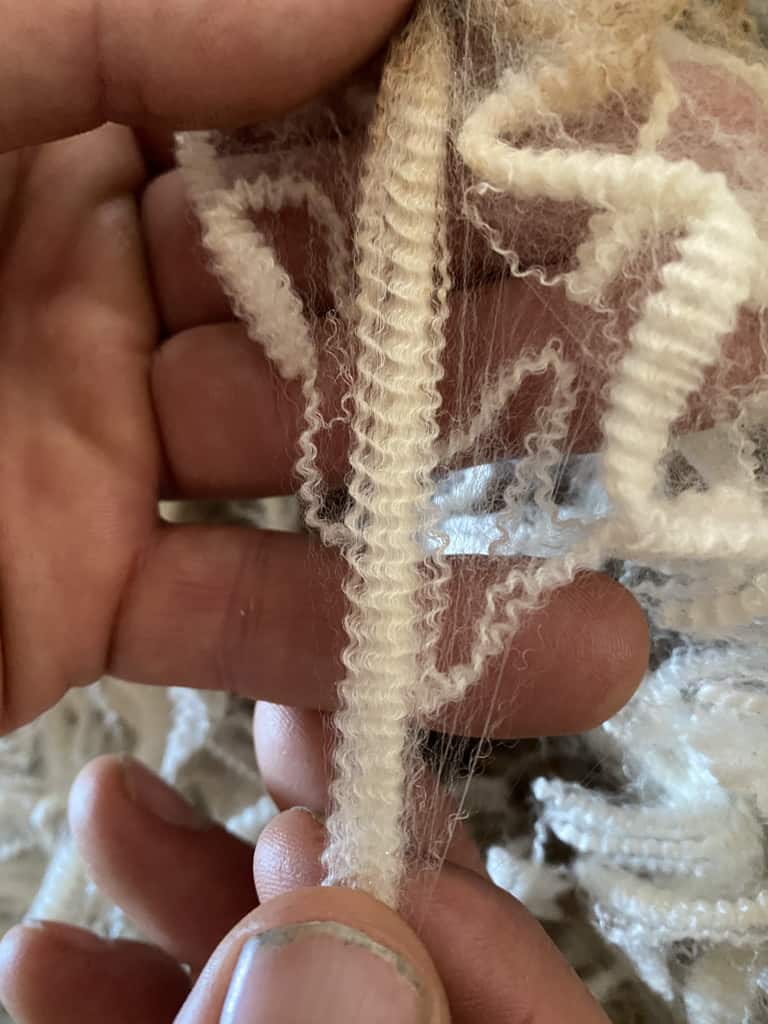 Organic Wool
Plevna Downs has been producing one of Australia's largest organic merino wool clips since 1997. Our wool is produced in accordance with the strict, chemical free, environmentally
sound and economically sustainable practices which are required for certification through an internationally recognised organic certifying body NASAA.
The wool also meets non mulesing, Responsible Wool Standards (RWS) and SustainaWool guidelines.
Plevna Downs Organic Wool is a medium micron pure merino wool which is consistently soft handling, low vegetable matter and sound (high tensile strength). (See Test Results). Top grade Mumblebone rams have been purchased for over 60 years, giving our flock clear
direction to genetic gains.
The consistency of the wool throughout the flock of in excess of 10000 sheep makes it easy to package our wool in container loads (15 to 20 tonnes) of similar style wool.

Sheep are shorn twice a year in April and October by Goodman Shearing. The wool is pressed into bales and stamped with an individual identification number. The wool is transported to Brisbane, cored and tested, then stored until sold and exported, before being processed into garments, more recently in Europe and China.
The wool harvesting, transporting, testing and storage process complies with all organic certification standards.
Organics
In 1996 Plevna Downs Pastoral Company commenced the organic
certification process, stamping an already clean natural product with a label that could be recognised and marketed throughout the world. The objective was to establish recurrent markets with processors/retailers within the wool industry. The organic wool industry was almost non-existent at this time and Plevna Downs Pastoral Company has taken a leading role in its subsequent development.
Quality assurance is guaranteed by being certified with an internationally recognised organic body. Plevna Downs is fully certified with NASAA (National Association for Sustainable Agriculture, Australia) (NASAA organic standards) and also holds full certification with the United States of America organic certifying body USDA ( United States Department of Agriculture).
To gain organic certification with NASAA, an initial inspection is carried out to take soil samples, identify sites of contamination risk and work through the property management plan.
The next step towards certification is the 3 years conversion stage which is the period that allows you to change any old unacceptable practices, implement new management techniques and clean up any contamination sites that need attention before full certification can be granted.
The organic process integrity is maintained by annual auditing of the property
and the property management plan by NASAA inspectors.
As part of the property management plan, all stock are individually identified
by ear tags ensuring the traceability of their history. This also prevents any
non-organic stock entering the system.
Non-Mulesed
o The practise of mulesing was ceased in 2003. Now all wool produced by Plevna Downs carries a non-mulesed label.

Test Results
o The wool test results become available in early May and again in October for the perusal of potential buyers. Predicted wool test results can be obtained up to 6 months before shearing if seeking a forward sale. Contact Us
o Test Results May
o Test Results October
Sheep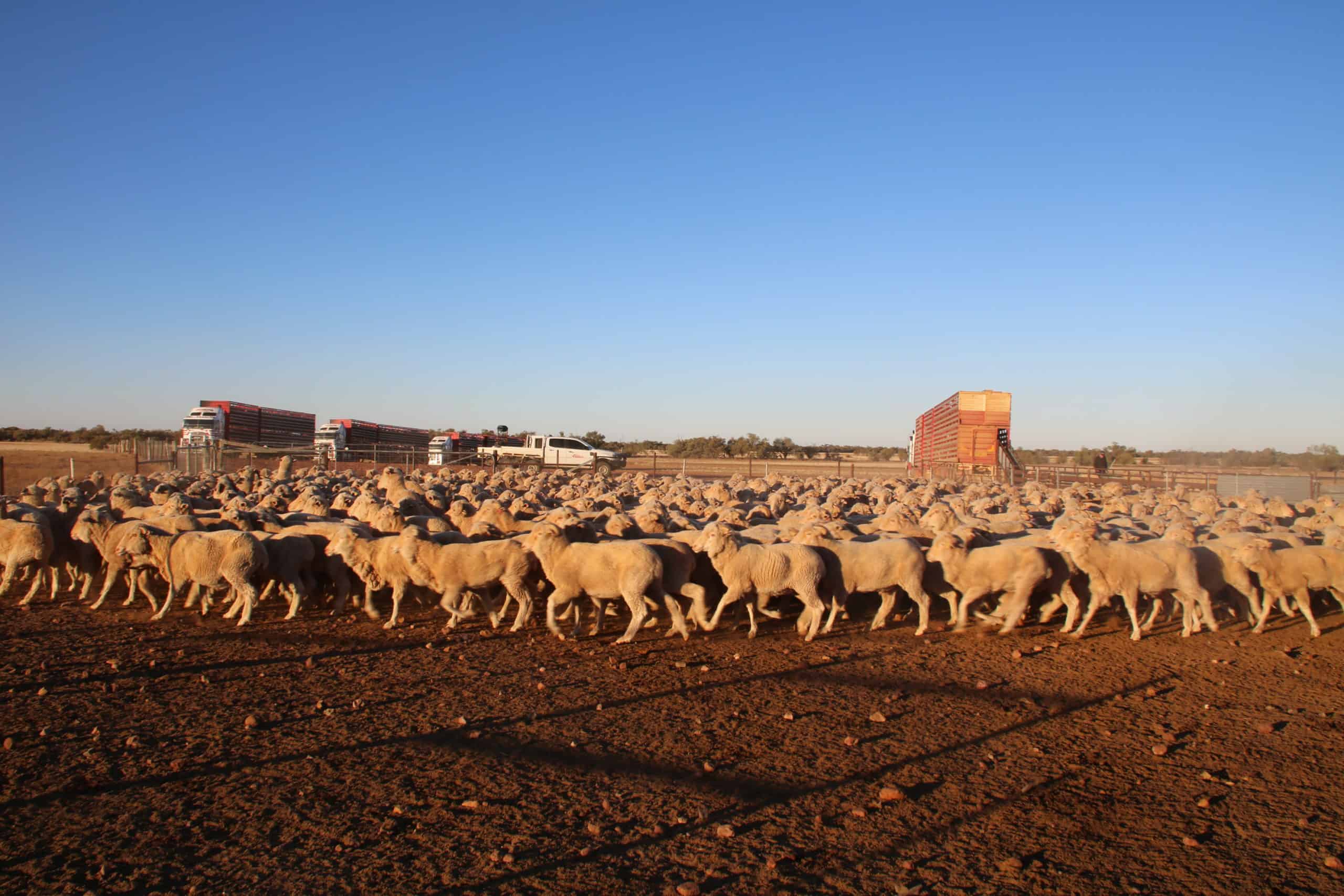 Plevna Downs also produces these products for more information.
Beef
Plevna Downs also produces this product for more information.
Media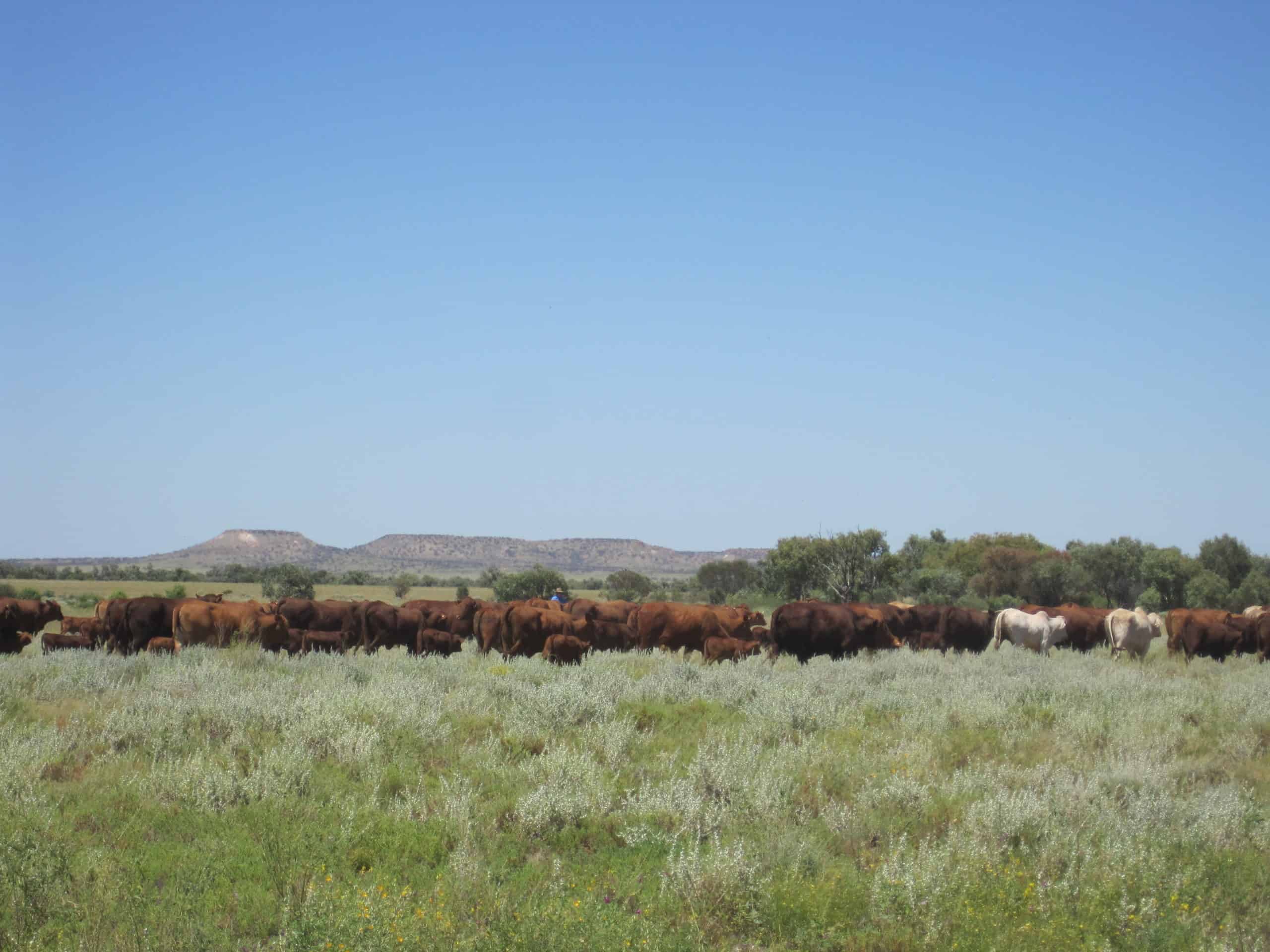 Contact Us
Sandy and Heidi Mackenzie
Plevna Downs, Eromanga, QLD 4480